5 tags
4 tags
7 tags
15 tags
9 tags
5 tags
Watch
 Grandeur & Weakness by The North Sea is the first vinyl released by Rubber City Noise Recornings! Buy now from Experimedia here.
11 tags
12.12.12 Global Music / Sound Collaboration →
Joseph Minadeo is heading up the One Day on Earth global sound & music collaboration again this year. Looking for participants to record TODAY (audio and video if possible) music that locks to 70 or 140 BPM. Further, C Major drones are accepted for the less tempo-inclined. Check out one of the first music videos from 11.11.11, over here on the Patternbased Vimeo. More info and participate...
13 tags
23 tags
Stream the Rubber City Noise Winter 2012 Catalog →
Stream excerpts from the four upcoming RCN Winter 2012 albums. Includes new music from The North Sea, Richard Lainhart & Lucio Menegon, Adderall Canyonly, and KBD(uo). Stay tuned.
15 tags
6 tags
Foxy Digitalis Reviews "Thawing" →
"What first seems to be the aural equivalent of La Monte Young driving a locomotive straight through your skull turns out to be the an exercise in over-exposure meditation. " This sums it up right there! Another killer review of Karl Vorndran's RCN release "Thawing." Check out the album here http://rubbercitynoise.bandcamp.com/album/thawing
12 tags
15 tags
5 tags
Tomorrow night. Stream RCN dewds on the radio... →
From Lisa Miralia, "Wednesday on the Mysterious Black Box 7-9pm WCSB 89.3fm, I'm having people from Rubber City Noise up on the show as guests, and we'll preview a bunch of bands playing this fest."
12 tags
9 tags
Tonight in Cleveland, RCN & Tusco Embassy on the... →
8 tags
Tonight. Cave. Death Blues and Group of Altos only... →
2 tags
24 tags
8 tags
11 tags
Interview w/ Robert Turman →
Just found this rad interview that Brandon Greter did w/ Robert Turman when he played the Cave back in May. Check it out.
11 tags
Cave Events, next few wks
Over the next few wks the Cave is getting crazy. Here's some links to FB fr the upcoming events. Monday, August 27. 8pm Meltdown Monday featuring Breached Hull, Developer, Skin Tape, Plague Mother, Shrive, Hand of Glory, and Contamination Diet. Friday, August 31. 8pm RCN Supershow w/ Kevin Greenspon, Man fr All Seasons, XXX Super Arcade, Black Unicorn, and Zurvan. This show features...
7 tags
5 tags
7 tags
Tonight @ Now That's Class
Tonight @ Now That's Class Teeph/Yelloh/Pissmongrel/Sludgethrone In Lakewood not Kent, sorry about the confusion… 
15 tags
Stream new Black Unicorn album, Rediscovering... →
Limited edition vinyl w/ inserts, out July 2012 on Deep Distance.
Watch
Curt Brown (Black Unicorn, Cane Swords) and Joe Minadeo (PatternBased, Low In The Sky) busking at Ingenuity Fest 2011. Enjoy…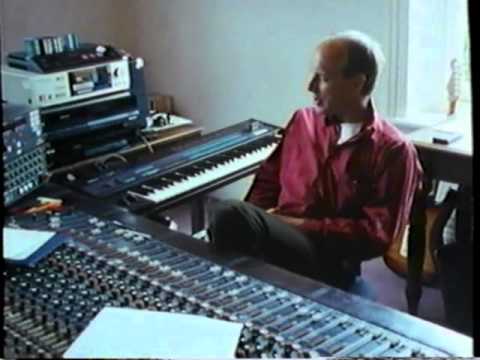 Review of "Bound and Folded" →
Check out this rad review of the song "Bound and Folded" from Karl Vorndran's new album "Thawing"
5 tags
11 tags
Batch One 2012 Public Promo Page →
Stream and get info on the first Rubber City Noise / RCN Recordings batch of 2012, over at the public promo page.  If you would like access to the Digital Promo Pack fr review, distro, or other purposes then send an email to rubbercitynoise [at] gmail dot com!!!
10 tags
Watch
Doomchrist (Ram and Karl's sith lord doom buskings) rolled around until they met Griefhound. Some video from the first RCNCAVE Metal Show, 3.24.2012.
17 tags
24 tags
14 tags
13 tags
13 tags
Watch
Madness on the Mountaintop played the rad first-ever metal show at the Cave. This is a video of the moshpit that we built for them. Apologies that this video was set to private, it's now fully public fr yr viewing pleasure.
15 tags
17 tags
Watch
Video for Mike Shiflet and Joe Panzner's "Recollect" and "Reconstruct" from their new split cassette out April 14 on Rubber City Noise / RCN Recordings. Stream the entire album on the Rubber City Noise Bandcamp before you buy a copy on April 14.
13 tags
experimedia: REVIEW | Panabrite - Soft Terminal -... →
experimedia: It's easy to imagine Norm Chambers as equal parts musician and mystic - one hand on the keyboard playing blissful synthesizer melodies well the other hand dances wildly in the air, collecting ethereal timbres. This balance comes organically on Chambers' latest outing as Panabrite, Soft…
18 tags
Watch
The first video from the new batch—Andrew Weathers "Taking Names Blues" from the amazing Andrew Weathers / Ancient Ocean split cassette, due April 14 from Rubber City Noise / RCN Recordings. Stream the entire album on the Rubber City Noise Bandcamp before you buy a copy on April 14.
15 tags
Watch
This is a web-news-video-article thing about "noise" music and a recent show that we (Dodecazurvan) played at the unfortunately soon-closing Bela Dubby along w/ the legendary Robert Turman and police-stunted-yet-still-formidable Fat Worm of Error. While the article is well put together, the editing is nice, and it generally communicates some of what is going on—there is something...